Wyndham Garden Sterling Heights Hotel
42.550052

,

-83.030739
Sterling Heights

,

United States

|
61US$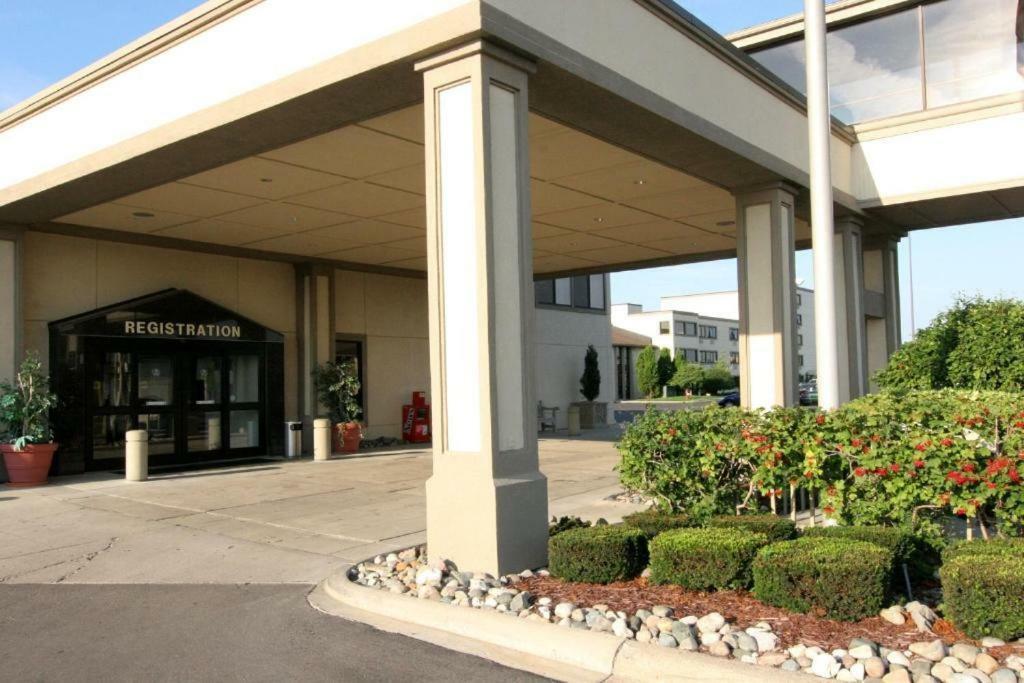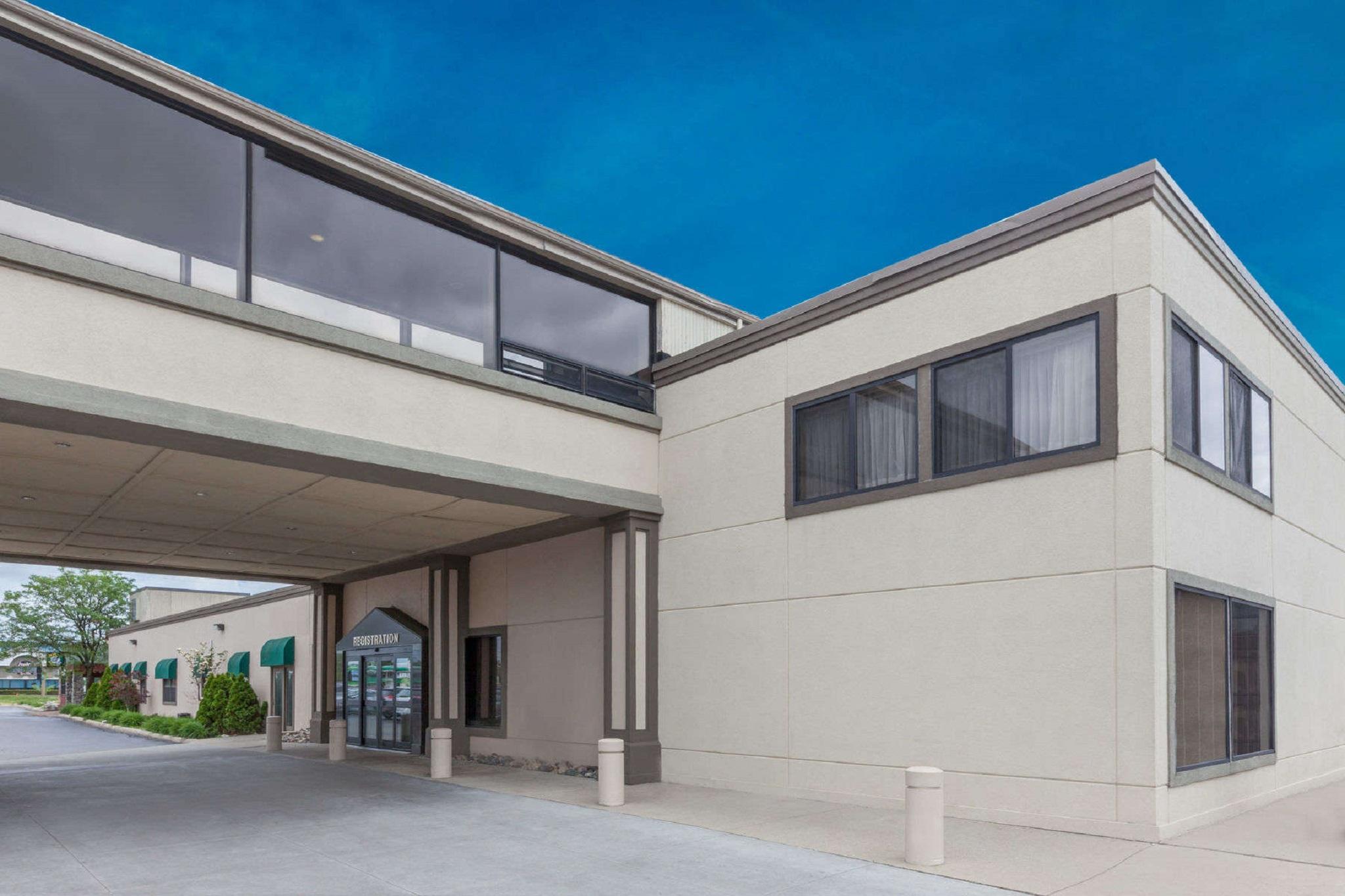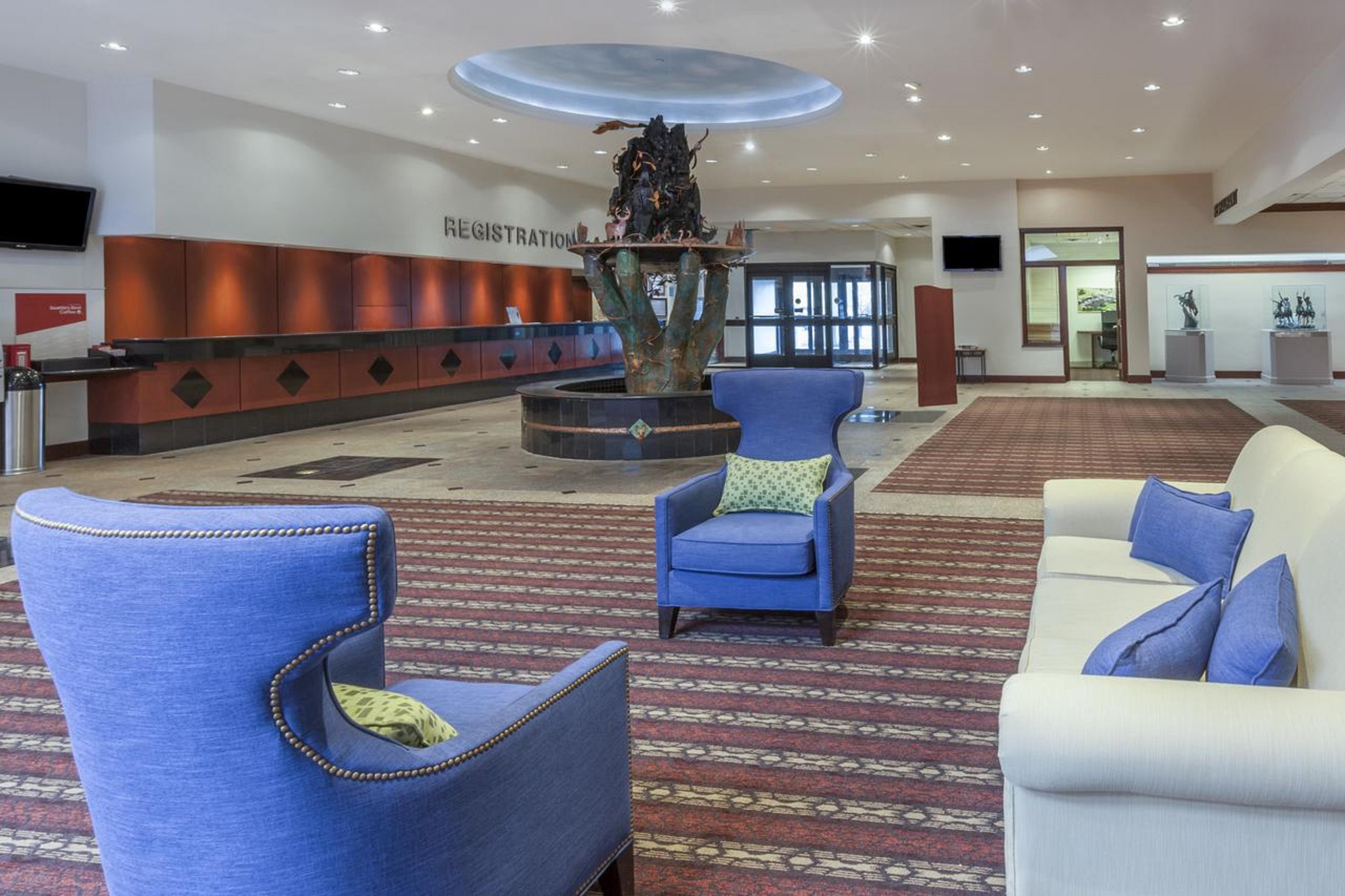 Address
34911 Van Dyke Ave
,
Sterling Heights
,
Michigan
,
United States
,
48312-4662
, Michigan
Overview
Located 15 minutes' drive from such natural attractions as Red Oaks Water Park, the 3-star Wyndham Garden Sterling Heights includes a storage room and a gift store. Within short driving distance of GM Heritage Center Museum, the hotel offers spacious rooms plus a gym area and a fitness center.
Location
American Polish Century Club stands around 1.7 miles away, and Wayne State University is about 1.7 miles away from this Sterling Heights hotel. The area includes such religious sights as Dodge Park Church (2.3 miles) and St. Basil Byzantine Catholic Church (1.6 miles). The property also provides access to such sport attractions as Plum Brook Golf Club, which is a 10-minute drive away.
Wyndham Garden Sterling Heights is located 41 miles from Detroit Metro airport and just a walk down to 15 Mile / Van Dyke NS bus stop.
Rooms
Some of the 189 non-smoking rooms at the smoke-free hotel are furnished with a couch and a writing table, and appointed with tea and coffee making equipment. Most rooms at this Sterling Heights property come with a tub, a walk-in shower and a separate toilet, as well as comforts including hair dryers and towels.
Eat & Drink
Every morning, a free breakfast is served at Wyndham Garden Sterling Heights. Guests are welcome to have dinner at the onsite casual restaurant. Mr Pita is located 6 minutes' stroll from the hotel and serves Greek food.
Leisure & Business
This hotel also offers a fitness center and a swimming pool for extra charge. There is a fitness center at The Wyndham Garden. There is a meeting room and a business center available for corporate travelers.
Internet
Wireless internet is available in the entire hotel for free.
Guest Parking
Public parking is possible on site for free.
Number of floors:   5.  Number of rooms:   189.
Former name: Sterling Inn
Facilities
Most popular facilities
24-hour services
24-hour reception
24-hour security
Food/ Drinks
Bar/ Lounge area
Restaurant
General
Free Wi-Fi
Free parking
Baggage storage
24-hour services
Food/ Drinks
Fitness/ Gym
Swimming pool
Laundry
Services
Laundry
Dry cleaning
Tours/Ticket assistance
Wake up service
Dining
Restaurant
Bar/ Lounge area
Catering service
Room features
In-room safe
Tea and coffee facilities
Media
Flat-screen TV
Telephone
AM/FM alarm clock
Good to know
Check-in
from 16:00-23:59
FREE
Check-out
until 11 am
FREE
Children & extra beds
There are no extra beds provided in a room. 
Pets
Pets are not allowed.
Rooms and availability
Suite Two Queen Beds Non-Smoking

Room size:

400 sq. feet

Max:

4 persons
King Room 4 Water Park Passes

Bed options:

Room size:

400 sq. feet

Max:

4 persons
Heating

Bathtub

Air conditioning

Bed options:

Room size:

400 sq. feet

Max:

4 persons
Heating

Bathtub

Air conditioning
Location
34911 Van Dyke Ave
,
Sterling Heights
,
Michigan
,
United States
,
48312-4662
, Michigan
City landmarks
Nearby
Restaurants
6400 Center Dr
GM Heritage Center
1.8 mi
Church
St. Thomas Lutheran Church
2600 ft
Dodge Park Plaza Shopping Center
1.1 mi
Saint Thomas Church
2900 ft
Church
Grace Christian Church
4700 ft
Casino
Detroit Casino Hotline
1.2 mi
Van Dyke Sport Ctr Inc
1.3 mi
Warren Recreation Dept
1.3 mi
Saint Blase Church
1.3 mi
Golf Course
Van Dyke Sport Center
1.4 mi
Church
St. Basil Byzantine Catholic Church
1.6 mi
Wayne State University
1.7 mi
Church
St Paul United Church of Christ
1.7 mi
Church
Saint Anne Catholic Church
1.7 mi
Event hall
American Polish Century Club
1.7 mi
Church
Hope Lutheran Church
1.7 mi
MJR Marketplace Digital Cinema 20
200 ft
Restaurant
Angelo's Avenue Grille
1300 ft
Restaurant
Papa Romano's Pizza & Mr. Pita
800 ft
Restaurant
Lefty's Cheesesteak Hoagies
1000 ft
Getting around
Airports
Detroit Metro

(DTW)
39.8 mi
Bishop International

(FNT)
56.6 mi
You can book a shuttle, once your reservation is complete.
Reviews
missing

The bathroom had a big wad of pubic hair on the floor upon first entry. It stunk like urine, the beds were awe full, at $109.00/night. A foam bed top add on with tears is just tacky. The sheets didn't fit the bed. To short and you could see the tears in the fabric of the mattress. I booked online and it was nothing like described. Cost $19.00 more/night, the cost of the water park was not included as indicated on Booked.net, I was told I had to contact who I booked with for resolution. You allow them to book for you, but have no control over it?

Very inaccurate information, cleanliness...

missing

Nothing, I would never recommend or visit this establishment again

My room was disgusting and dirty

missing

Clean room

The cost, not enough water park activities for older children & young adults.

missing

The location was nice because we had an event at the same facility. The room was comfortable and clean.

The toilet wouldn't flush...we had to fill the tank each time. The bathroom faucet dripped through the night. When I told the desk clerk in the morning, she was without expression and never apologized...she did offer a 25$ refund, but for the 200$+ room, that was minimal.

missing

nothing,

stab mark in the chair ,something glue bathroom counter ,tub stopper dose no work take bath ,there was something in the wall socket so you could not use it. and you smell like pain fumes in are hall there was a sheet for a window crutin

missing

The house keepers was very very nice and helpful.

Too many rules and the poor area.

missing

The staff

it was not clean and very ghetto

missing

Convenient

Hotel is a little bit restrictive with their policies for the pool area AND for the price that you pay for the rooms, people should not have to pay to use the pool

missing

I loved the fact that you had so many lifeguards on duty. That was wonderful and I felt like my son was very safe. I love the 2 snack attendants. Younger girls, super nice. I love down to Earth people. The front Desk guy that helped us, was so kind and very apologetic, because the room we requested was not available.

No free breakfast. For the price, I would think that a small breakfast would be included. The beds were SUPER uncomfortable. The elevators (2 near our room) were not in working order.

missing

The friendliness of the staff.

The room was dirty, the pull out couch was broken. They did not enforce the "hotel curfew". The water in the pool was very cold. The lifeguards were very rude and kept leaving the water park.

missing

The water park was fun for my kids.

The place needs renovation our door to get in room was dinged up and hard to open. The coffee machine had tons of dust on it, chair had stain on it and carpet did not look vacuumed. The lifeguards at the pool look mean and unfriendly, I understand you are looking out for kids but don't scream at the kids like your about to kill them. I wanted housekeeping to clean it but we only stayed one day and weren't in it a lot. I feel 199.00 was too high for a dirty place.

missing

The pool was nice as always, kids enjoyed themselves and the beds were comfortable.

Took an hour after check in time to get checked in.

missing

It was quiet and very comfortable and clean. The staff was very accommodating and helpful. We had a wonderful stay and will plan to come back as soon as we can. We were happy to have a ground floor room making it much easier with carrying luggage.

No bad experience but it would have been nice if the pool had been open during the week.

missing

The water park was really fun

Pricey, most arcade games wouldn't work, room were not very clean

missing

Location was good

Staff didn't give good direction to rooms or ice machine and they did care when they saw me walking around trying to find it
FAQ
Which landmarks should we visit during our stay in the 3-star Wyndham Garden Sterling Heights?
American Polish Century Club, set within 1.7 miles from the 3-star Wyndham Garden Sterling Heights as well as GM Heritage Center Museum placed just a 10-minute drive away are well worth visiting. If you want to explore even more landmarks in Sterling Heights, visit Wayne State University, which is located 1.8 miles away.
Is there free parking in the Wyndham Garden?
Yes, at the Wyndham Garden a parking lot is provided on site free.
Does Wyndham Garden Sterling Heights serve breakfast?
Yes, guests of Wyndham Garden Sterling Heights can enjoy made-to-order breakfast served daily in the restaurant.
What is the timeframe for check-in and check-out in the 3-star Wyndham Garden Sterling Heights?
Guests of the 3-star Wyndham Garden Sterling Heights can check in from 4 PM to 11.59 PM and check out from 11 AM. Late check-in is also possible by prior arrangement with the property.
Which facilities are included in the rooms of the hotel?
Every room at the hotel includes a flat-screen TV with satellite channels as well as smoke detectors and an electronic key card for guests' security.
What sport activities are arranged at the Sterling Heights hotel?
Active guests will appreciate a gym area and a fitness center as well as a fitness center offered by the Sterling Heights hotel.
Is there a bar at the 3-star Wyndham Garden Sterling Heights?
Guests of the 3-star Wyndham Garden Sterling Heights are welcome to relax at the onsite lounge bar.